on demand Webinar
Rapid Training and Upskilling for the Remote Workforce:
L&D Strategies in Times of Crisis
The shift toward remote work in the wake of the coronavirus pandemic has required businesses to provide virtual workforce training and upskilling offerings to keep up with the current digital economy. As a model, Conduent Learning Services has leveraged its existing digital fluency, stemming from years of remote work experience, to rapidly — and seamlessly — deliver, adapt and transition existing learning modalities, tools and solutions to upskill employees and minimize the pandemic's business impact.
Join us for this complimentary Training Industry webinar, sponsored by Conduent Learning Services. Your hosts, Caitlin Harrington and Iulia Tonu, both senior service delivery leaders at Conduent Learning Services, will provide easy-to-understand insights on:
How quickly organizations are adapting to working from home in times of crisis management
Key workforce challenges and opportunities in rapid upskilling in times of crisis
Best practices and lessons learned taken from Conduent's "Live from the Kitchen Table" webinars, and other virtual and remote training events
Impacts on increasing digital fluency in your workforce, and what you may expect post COVID-19
Speakers
Caitlin Harrington
Senior Service Delivery Manager, Conduent Learning Services,
Conduent
Caitlin is a senior service delivery manager at Conduent Learning Services, where she supports supplier management and resource management services. She is a leader in streamlining client-supplier service integration, including adopting innovative and digital approaches and processes in workforce cross-training and upskilling as client and industry needs shift.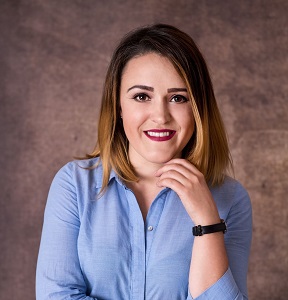 Senior Service Delivery Manager, Conduent Learning Services, Conduent
Iulia is a senior service delivery manager at Conduent Learning services, where she supports the operational excellence team for learning administration services. She is a leader with extensive experience managing remote teams in workforce training, quality assurance, business analysis, supplier operations and project management, and she ensures clients are continuously innovating and improving their training offerings.